home honig family theatre spot journal links
Archives
July 03 November 03 March 04 July 04 November 04 March 05 July 05
August 03 December 03 April 04 August 04 December 04 April 05 August 05
September 03 January 04 May 04 Sept. 04 January 05 May 05 Sept 05
October 03 February 04 June 04 Oct. 04 February 05 June 05 October 05
November 05 December 05 January 06 February 06 March 06 April 06 May 06
June 06 July 06 August 06 September 06 October 06 November 06 December 06
January 07 February 07 March 07 April 07 May 07 June 07 July 07 August 07 September 07
October 07 November 07 December 07 January 08 February 08 March 08 April 08 May 08 June 08
July08 August 08 September 08 October 08 November 08 December 08 January 09 February 09
March 09 May 09 June 09 August 09 Oct 09 January10
April, 2011
April 11, 2011
Holy cow. I really let this journal go. There are reasons. I spend a lot of time on Facebook and Ravelry. Facebook is the place to stay in touch with family and friends, post pictures of activities...and family and friends. Ravelry is the place for organizing projects, knitting and spinning, and spending quality time (aka "major timesuck") with my knitting friends. Considering I've never been much of a writer and this journal isn't exactly compelling reading, FB and Ravelry have taken its place. But I hate to give up entirely. This has actually been helpful on occasion. If I couldn't remember when I took a certain vacation or when an event occurred, I could find it here. So, in short, I sort of miss it.
What have I been up to? Well, I'm not working now and I have mixed feelings about that. My last job ended in June, 2010. I worked at Brennan High School, a BOCES alternative high school, from February until June last year. It was a very, very difficult job. I was working with a deaf student in the psychiatric program. When I found out she wouldn't be returning this year, I was both disappointed to be again losing a job and relieved that I wouldn't have to continue. So, that's the story there.
Lorelai is five now, which still astounds me. She's bright, loving, dramatic, sweet and absolutely hysterical. I went to her preschool "dance finale" today and just had the best time. Videos of the three numbers can be found here.
I participated in a spinning workshop this past weekend. It was a wonderful experience, though I feel guilty because I was taking the place of a friend who couldn't go. I learned so much, I'm still trying to process it all and I will try to show her as much as I can. It was amazingly comprehensive. One of the most important things I learned is that I'm in LOVE with combing wool!
We had such a crappy winter! Spring is here, in name only, it seemed for quite awhile, but today, there was a hint of nicer weather. Although it was cloudy most of the day, the sun broke through late in the afternoon and it was warm enough to take off the coat. Easter will be here soon and I hope the weather will cooperate.
So, as Pooh would say, ta-ta for now and we shall see what develops!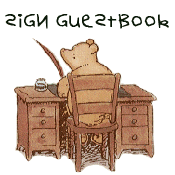 comments?