home honig family theatre spot journal links
March, 2005
March 27, 2005
"Hoppy" Easter, 2005!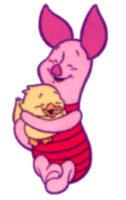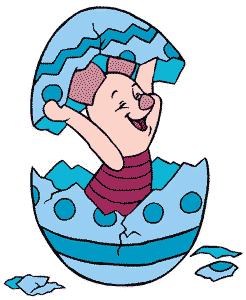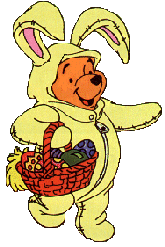 Have a lovely day with lots of good food! Don't eat too much candy!!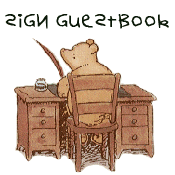 comments?

March 24, 2005
Scanned pictures added to vacation page
I finally scanned the pictures from the Hoop De Do Revue and the two rides from the Disney trip. The first page can be found here.
I really should be cleaning but I'm procrastinating big time today. Sigh. I really should get moving since Sunday is Easter. Once I get myself in gear, it will be fine. I'm just having trouble getting started. It was much more fun playing with pictures on the PC.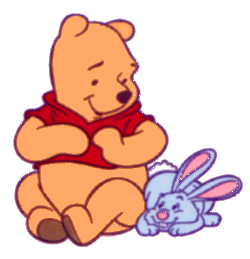 Hippity hoppity, Easter's on its way.
ttfn!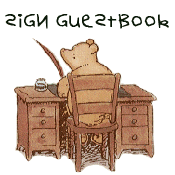 comments?

March 20, 2005
Rainy and dreary but still spring!

Well, at least the calendar says its spring. Hopefully, we're leaving winter behind us for awhile. Pooh's already thinking about gardening. I rarely think of such things, until summer arrives and I look outside and wonder why I didn't start sooner. Maybe I'll do something early this year. You never know. Stranger things have happened!
Happy Spring, everybody, and Blessed Palm Sunday,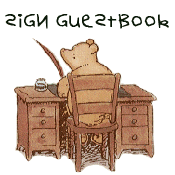 comments?

March 19, 2005
Warmer!
Yes, it's 43 degrees....at 11am! Dare I say it? Is spring approaching?
We had a delicious meal on Thursday for St. Patrick's Day. We had corned beef and cabbage (cooked in the crockpot all day so it was really tender), boiled potatoes and carrots, soda bread, Weight Watcher key lime pie (a favorite around here) and Irish coffee. I cooked like I do for any holiday, except I had to get up and go to work the next day and my hands really ached. But, next day being Friday, it wasn't so bad.

I'm about halfway through Clay Aiken's book and it's brought me near tears more than once. This boy didn't have an easy life. I'm glad he's doing so well.
Gotta clean (it's Saturday) so I'm off. ta-ta for now!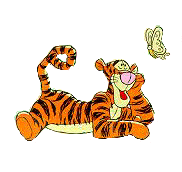 ...chasing butterflies...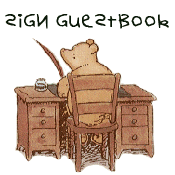 comments?

March 17, 2005
Top o' the mornin' to ya!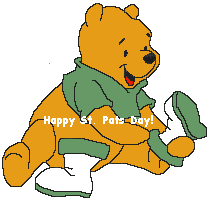 Happy St. Patrick's Day!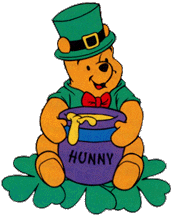 Enjoy your corned beef and cabbage, potatoes, soda bread. Yum!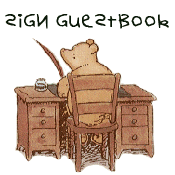 comments?


March 15, 2005
Recent Theatre and Odds and Ends
Jan, Kelly and I took in Douglas' new venture, Moonlight and Magnolias from MTC at City Center on March 8. Douglas plays David O. Selznick in the story of the rewrite of the Gone With The Wind script after Cukor was fired and Fleming hired. The "script doctor", Ben Hecht, hired to do the rewrite evidently had not read the book and Selznick and Fleming spend five days frantically acting out the book for him. It's frantic, full of physical comedy and very funny. The four person cast (Douglas, Matthew Arkin, David Rasche and Margo Skinner as Selznick's long-suffering secretary) are just terrific. Go see it!
Also seen recently, They're Playing Our Song at Smithtown. Unfortunately, I can't recommend this one any longer since it closed Sunday afternoon. This was a really cute show with strong performances. I especially loved the song, "Fill In The Words" in the second act, performed with toy pianos. Very sweet.
It's still chilly but with a hint of spring in the air. You can just feel it. Or maybe it's wishful thinking on my part. I am so darn sick and tired of the cold weather. How long has it been cold, anyway? Since, what, October? Sigh and double sigh.
American Idol tonight. So, what's the deal with Mario? Hmm. Lots of rumors flying around. I'm inclined to disbelieve the one about his testifying at the Michael Jackson trial. Somehow, seems suspect. More likely, it either has to do with his having professional management already (which isn't allowed in the contract) or his being offered a recording deal that was too good to pass up. In any event, I'm happy to see Nikko Smith back in the competition. I was not pleased that he hadn't made it in. In my opinion, Nikko, Anwar and Anthony had the strongest performances in the last evening they performed. I'm encouraged by the fact that there's no one yet this year I feel the need to beat severely. Always a good sign. In fact, I think these are the strongest performers yet at this stage of the competition. This will be a tough one.

Speaking of Idol, I'm now reading Clay Aiken's book, Learning to Sing: Hearing the Music in Your Life (Clay Aiken w/Allison Glock). It's basically his story but not written as the usual autobiography. It's more of his philosophy about life, with stories of his upbringing. So far, a very enjoyable read. Before this, I just finished Anne Frank Remembered by Miep Gies (w/Alison Leslie Gold). What admiration you will have for Miep after reading this book. Truly inspirational.
That's all for now. Signing off...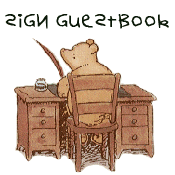 comments?

March 7, 2005
Vacation trip diary
Hello, folks. Well, I finally got myself busy and finished up that trip diary. Kelly hasn't offered her comments yet, however. I didn't want to wait because I don't know when I'll pin her down to look at it. I knew if I'd waited much longer, I'd forget everything! The pictures helped me remember a lot of things we did, though. The vacation page can be found here.
It's pretty warm today but the word is it will be COLD tomorrow and tomorrow night. Ugh. Sometimes it makes it just that much harder when you get a little taste of spring like today. Ah, soon enough, I'll be complaining about the heat. I know, I know. I'm never happy!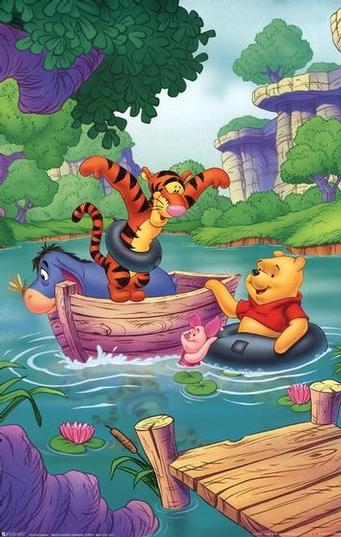 Mmm, thinking of days to come...
ta-ta!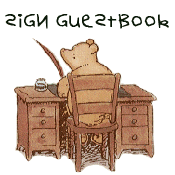 comments?

March 5, 2005
Boots on the road to recovery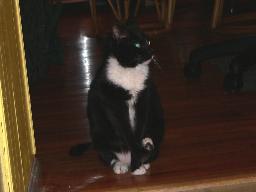 It was a long week but I think she's out of the woods. She wasn't eating well after the surgery and I had to literally spoon feed her a couple of days to get some nourishment into her. The vet gave her medication to stimulate appetite and that helped, as did the food they gave me. It's specifically for animals that have had surgery and are reluctant to eat. She's been eating this food well and seems much stronger now. I'm feeling a little better. On top of all this, poor Billy needed oral surgery this week to remove a wisdom tooth. He's had one pulled before but this one seemed to be especially difficult. He slept here for hours before he was well enough to go home. The new job is going well, though. They really like him there. Not a surprise (proud Mom that I am)!
I'm relaxing this weekend. Yeah, I have to clean but I'm taking today off to rest. Tomorrow, I can do my chores.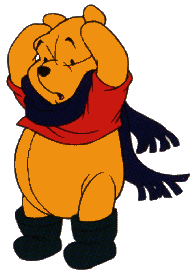 Still cold and windy out there. Ugh. First day of spring isn't far away. I wish someone would inform Mother Nature! After all, it's March!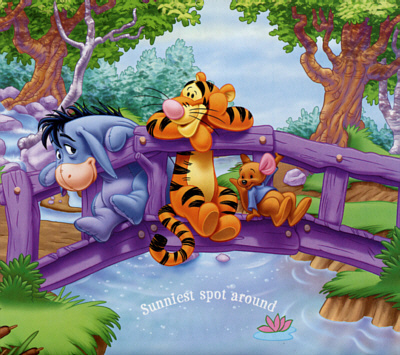 ttfn!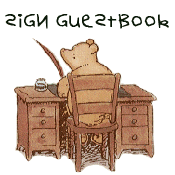 comments?