home honig family theatre spot journal links
August, 2008
August 26, 2008
P.S.
Black BFL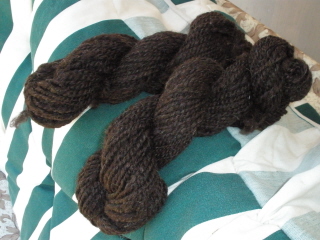 Very pretty, and a nice, springy yarn. I don't know the yardage of these two skeins but I have eight ounces of it in total.
And here's the beginning of the lace edging for the shawl.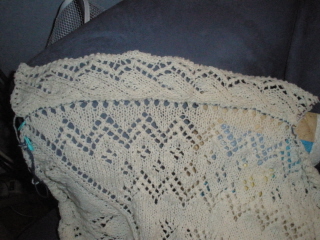 Again, this will look so much better when it's washed and dry.
That's enough for today. I'm going to sleep!

I can't believe I did this
It's not complete yet. It's not bound off, all the stitches are on a long strand of waste yarn, and I have started the edging, picking up one of the border stitches at every other end of the edging. And, of course, it will look completely transformed when it's washed and blocked. I once read a quote about knitted lace, that before blocking, it looks like "a boiled mess". This, however, is looking pretty amazing to me. I really can't believe I did this.
This sweater is for Lorelai, knit with my handspun superwash merino wool.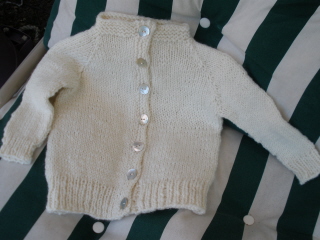 I still plan to sew on a cotton lace collar, which I think will look cute. I also spun up some beautiful fiber at spin guild and our Sunday knit group. I'll take pictures of that today when I have a chance. It's a breed called Blue Faced Leicester, which turned out to be much softer than I anticipated. Very nice.
That is all for now. I've got to get back to work. ;-)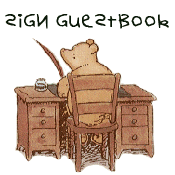 comments?

August 22, 2008
This is rescue 2...do you copy?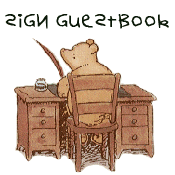 comments?

August 16, 2008
Greetings!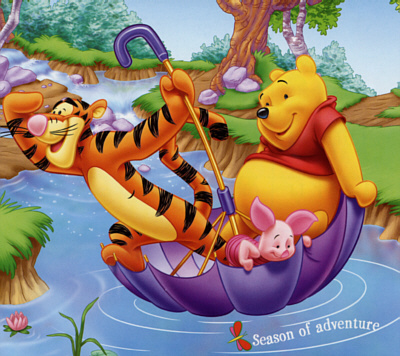 Yes, greetings to the two faithful people who follow the misadventures of a lapsed blogger. I'm alive and well, working diligently on wedding crafts and losing track of time.
Kendra and Dave traveled to Long Island for a wedding today and since the wedding didn't start until 5:30, they stopped here for lunch and a visit.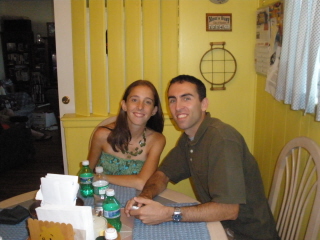 Kim's birthday is Monday so I baked a cake for dessert. Lorelai helped Kim blow out the candles.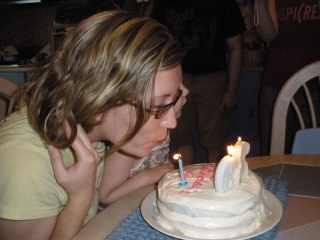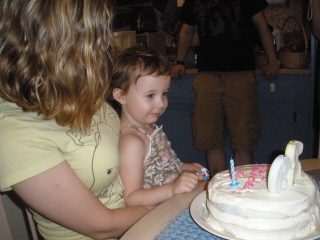 We spent the rest of the afternoon outside, where Lorelai helped Nana water the plants...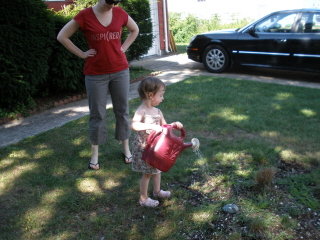 ...and random parts of the lawn.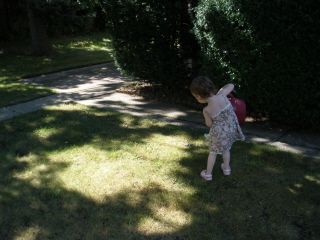 Some plants got so much water, they were close to drowning.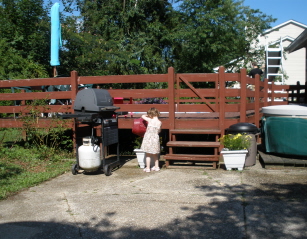 She was starting to look like the brooms in Fantasia, more water!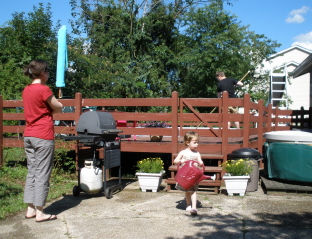 We've had the weirdest weather lately. We've had so many thunderstorms, almost every day. It's like Florida weather. Recently, Kim and I were driving and we saw a funnel cloud. It never touched ground but she took a picture with my cell phone.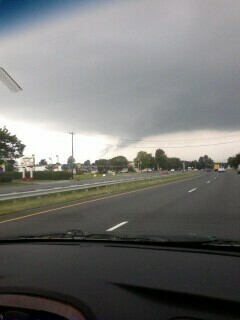 This was taken when it had started to dissipate but it looked pretty ominous. There was a very similar picture taken from the same area on the front page of the newspaper the next morning. We even had a thunderstorm a couple of days ago with some rather large hail. I can't remember the last time we've seen that here on Long Island. What's next? A plague of locusts??
We had an interesting experience a few days ago. We lost electricity to half the house. Naturally, the refrigerator was on the line that was out. We went out to the circuit box and everything was fine there. Then, Bill looked across the street and noticed a wire hanging near the streetlamp. So, he called the electric company and we got an extension cord to plug the refrigerator in on the other side of the kitchen. A couple of hours later, the repairman arrived and asked what the trouble was. Bill explained what was happening and that the box was fine, then pointed across the street and said, "It might have something to do with that hanging wire." The repairman looked over and said, "Oh, look at that." It was fixed pretty quickly after that. Everything should be so easy to find, right?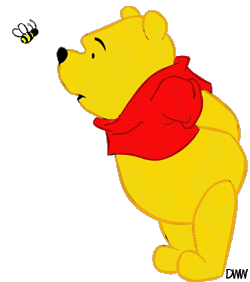 ttfn!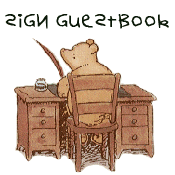 comments?