home honig family theatre spot journal links
May, 2008
May 18, 2008
Uninspired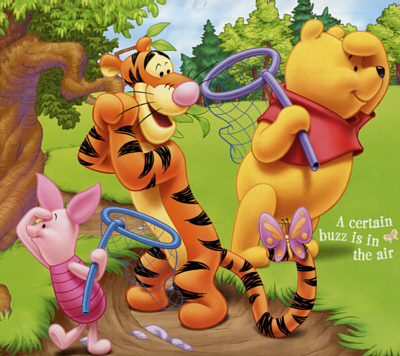 Yep, that's me. Uninspired...and lazy. I thought about getting back here to update things but just never had the oomph, so to speak. I started to feel a little guilty about it until I thought, hey, is this really a problem? My readership is about, um, 2! My friend, Stephen, who is a very good blogger, used to say that all of 6 people read his blog. I protested that it was more than 6 and he said, "No, it's 6. It's been documented". I still beg to differ on that point. Anyway, with apologies to the 2 people who actually read this drivel, here I am halfway through the month of May.
So, what the heck have I been doing? The usual. Working, knitting, spinning, cooking, cleaning, interpreting plays (just did One Flew Over the Cuckoo's Nest this past Thursday...intense!). Not much of interest, really. However, if you are interested in my fiber pursuits, here are a couple of pictures.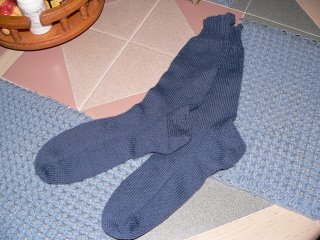 Size large socks! These are for Bill. I used a pattern I found on the internet. It's a red cross pattern from the WWII era. These socks were knitted for the soldiers. They're really nice. As I was knitting them, however, I kept thinking that if these were for me, they'd be done by now! I'm in the midst of working on a pair he can wear in warmer weather, using Knit Picks Risata yarn, cotton and wool blend. He chose the color (a nice shade of green called "grass"). I had so little yarn left after the first sock was completed, I couldn't believe it. That's something I never have to worry about when I knit socks for myself. I always have lots of yarn leftover after my socks are done.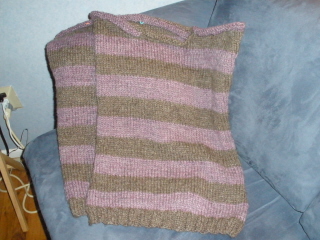 This is coming along. I have the back and front and half of one sleeve done on my first handspun sweater. I love working with this yarn. First of all, it's 3 stitches to the inch. Yes, nice quick knitting. I have to get this finished because we're starting a sweater knitalong at the Sunday knitting group and I want this one done before I start another sweater. I already have two sweaters done, except for the sewing up and neckbands and such. One of these days... That's the status of the gold sweater. All pieces completed, no sewing up done.
I have other pictures, some of Lorelai from Mother's Day (when I received a cool, pink digital camera!). I'll catch up this week, hopefully, since I won't be so busy.
About one more month of work and I'm on vacation for the summer. It's winding down. Of course, before I can enjoy myself, I have to get over the obstacle of graduation. Yes, we're still interpreting graduation at Northport. Sigh. Ah, well. It's hard to turn down $100 for 2.5 hours work.
ta-ta!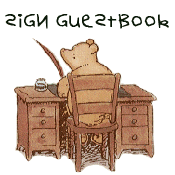 comments?