home honig family theatre spot journal links
November, 2008
November 27, 2008
Happy Thanksgiving, all

I hope you all had a great turkey day. Remember, the best Thanksgiving is the one when I don't cook!
Yum!
Look at that cheez doodle face. She's just too cute for words. Once again, click on one of the pictures to see the rest of the pictures on flickr. ta-ta!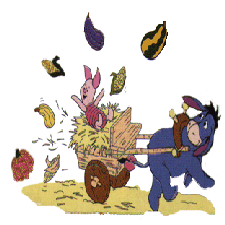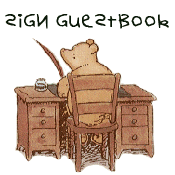 comments?

November 19, 2008
Holy moley and thanks for your patience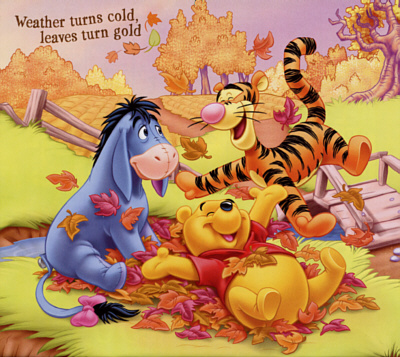 I'm just beginning to settle down after the whirlwind my life has been for the last six months so bear with me. I've been thinking about updating here since we returned from Florida but I just didn't have the "oomph" to get myself going. Let's see if I can remember all the details of everything that's been happening here.
First, of course,
the wedding. If you click on the picture, it will take you to the whole set of pictures on flickr. There were times when I wasn't sure we were going to get everything done and I'm sure we would have covered more small details if there had been more time but it turned out beautiful and everything went smoothly. Like I kept telling Kelly, "If you're married at the end of the day, it was a success."
Kelly's gown, designed by her friend, Alisha, was a challenge for me. Kelly wanted a corset back and when I first started researching, I didn't even know what it was called or where you started to lace it up. I did A LOT of online research and picked the brains of every sewer I know. I got some very good advice from sewing forums, particularly Pattern review. Finally, I found a corset back kit online at Perfect Fit Patterns. I can highly recommend this site. With this kit, I was able to sew the loops in the back of Kelly's dress.
This made life so much easier, I can't tell you. The final result?
This was taken before the final hemming but you can see the full dress and detail. The front of the dress is pulled up and tied with a ribbon to reveal an inner skirt panel. Alisha sewed the red flowers with a pearl in the center. Beautiful.
We threaded my mother's wedding ring through the ribbon in the front. My cousin, Janet, brought our grandmother's wedding ring and, at the wedding, it was added as well. So, Kelly had her grandmother's and her great-grandmother's rings on her dress.
The barn was beautiful and decorations were provided by the bride and groom! This really was a do-it-yourself wedding and it made it so much more personal. I wish I'd taken pictures of everything. Bill and I walked Kelly down the aisle. Lorelai was scheduled to walk before us but Grandpa had to chase her down outside just before our entrance! So, he carried her with him.
It was a little cramped there at the end of the trip!
The wedding was performed by Reverend Lorali. She said she was destined to perform this ceremony. It was fate. It was personal, charming and sweet. Lorelai added her own touch by asking her mother during the vows, "You getting married, Mama?" Kelly's response was, "Yes, Lorelai, right now." As my friend Stephen said, it was, "Very Kelly."
Bill had his golfer ice sculpture at the cocktail hour.
He needed a picture with the golfing buddies.
Lorelai stole the show, wearing a dress matching her Mama's.
Music was provided at the ceremony by Kimberly Raimondi, who played the beautiful violin music as the bridal party entered and exited, Joe Barone, Ashley Reyes, bridesmaid Kristen Long and Meg O'Brien, who all sang, accompanied by Cara Dobie. You can see in the pictures that the wedding was performed at sundown. As it became colder, I think all the girls appreciated the shawls.
So, we made it through. The question then was, Mike and Kelly, you've just gotten married. What are you going to do now?
We're going to Disney World!
...to be continued!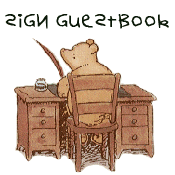 comments?