home honig family theatre spot journal links
The DIY Wedding
November 1, 2008
Kelly's gown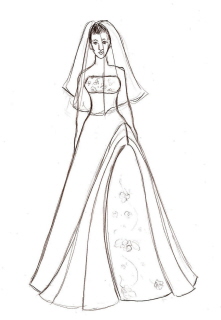 design by Alisha
Venue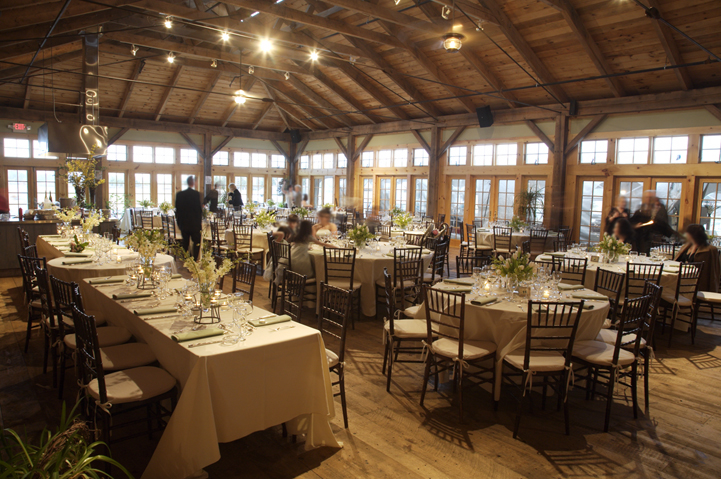 Tasting room, site of cocktail hour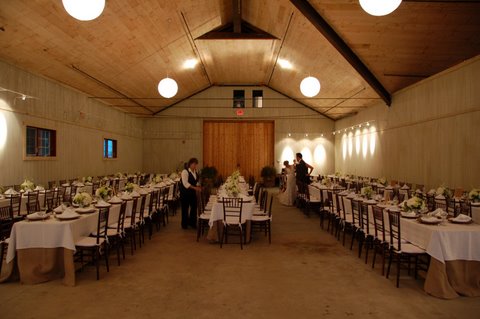 Barn, site of ceremony and reception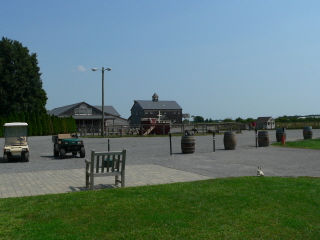 Barn is the building on the left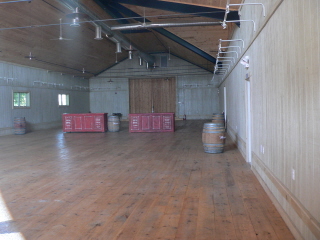 Unadorned barn interior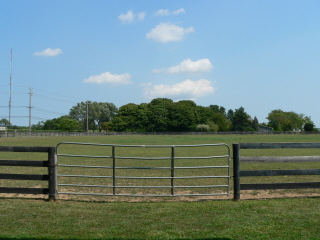 View from barn doors, which will be open during the ceremony. Ceremony will be at sunset.
Fir cone lace swatch: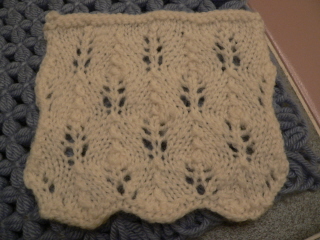 Pattern for Kelly's lace wedding shawl
The muslin mockup of the gown. The panel in front is the actual fabric for that part of the dress.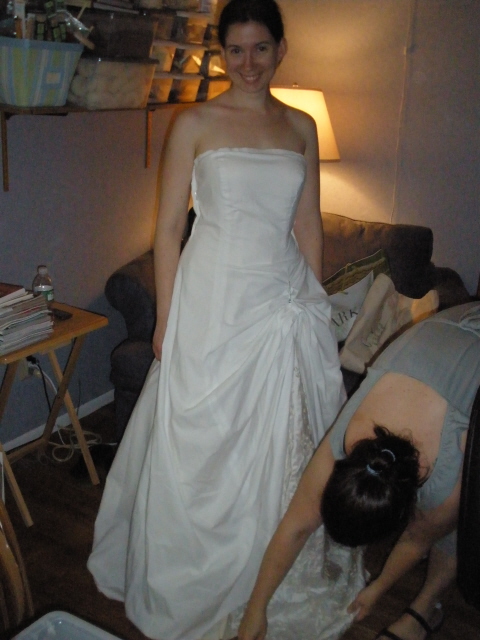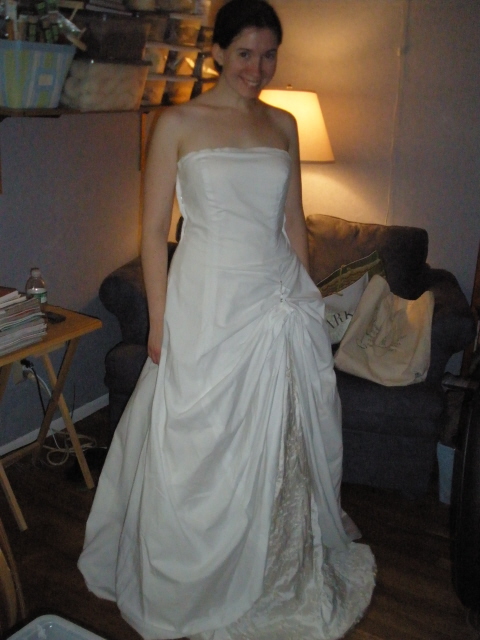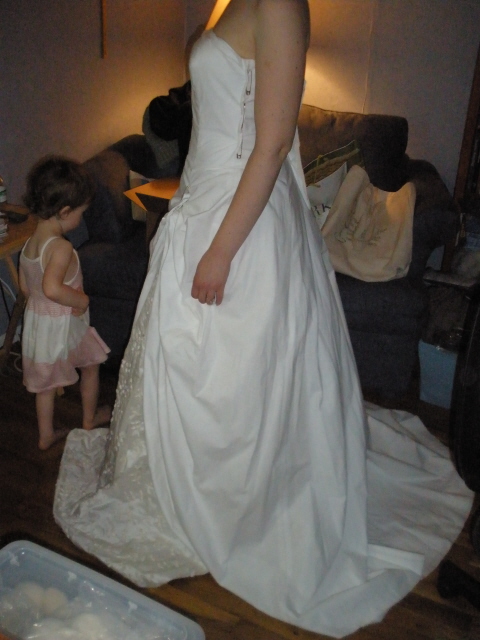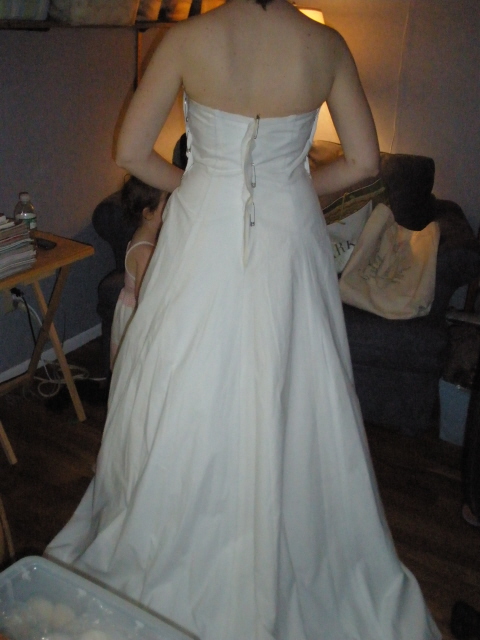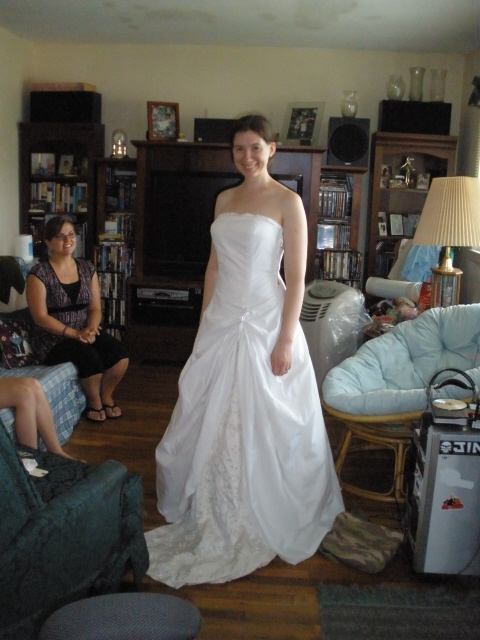 The pattern for the bridesmaid's dresses. We are using the view on the left (green one). Adjustments will be made. The top will not have the fold, it will be more like Kelly's dress. We'll add straps and shorten to tea length.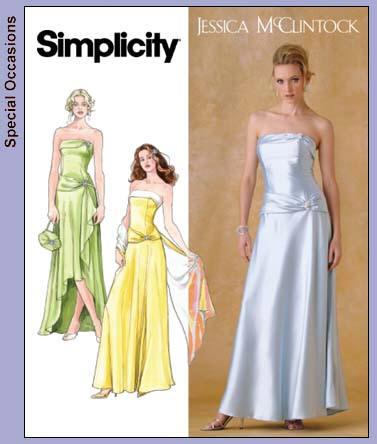 Kelly's wedding shawl, ready for the edging.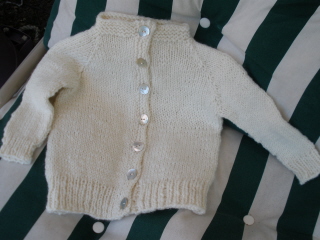 Lorelai's sweater. I plan to add a cotton lace collar.
The completed, blocked shawl...
For pictures of the wedding and wedding preparations, see the flickr pages, Wedding and Wedding preparations.
For more details, see the journal.