home honig family theatre spot journal links
More Memories
the continuing saga...
Kelly and I attended Deb's D.C. lunch on April 28, 2001. It was great getting together and meeting new people and also getting a chance to visit our friend, Dani, in Maryland. Deb also hosted a Mother's Day Brunch on May 12, 2001 and, of course, there was the second annual Bastille Day party in our backyard on July 14, 2001. This was especially exciting because our friends, Sarah and Gaby, and and Sarah's nephew, Yves, were visiting us from France and were able to attend our gathering.
Deb, Amanda and Jody were back here in NY June 28, 2003 and Kelly and I joined them for lunch at Barrymore's and the Urinetown matinee. Kel and I hadn't seen Urinetown yet and it was so funny. It was great fun seeing James Barbour play Officer Lockstock and I was excited that we saw Carolee Carmello and Spencer Kayden (Little Sally). Here's a picture from our excursion: Our group at Urinetown
I met up with Deb, Amanda and Jody again on February 7, 2004, along with Deb's Mom, Jane, Stephen Hope, Diana (Lady Di) and Diane and, briefly, Ron Bohmer to celebrate Deb's birthday at Barrymore's. Yes, Barrymore's once again! This was a surprise engineered by Jane and Jody and was successful, although we all had to pretend we were busy that day to make sure Deb was surprised.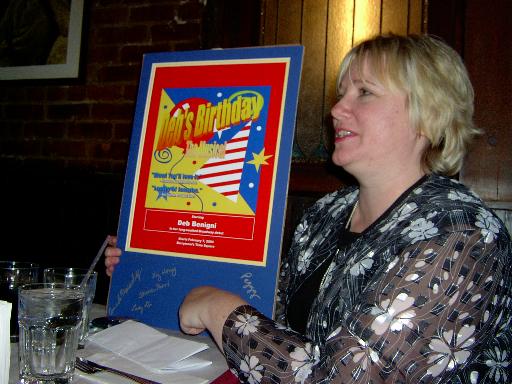 Here's Jody with the great "show" poster she made which we all "autographed".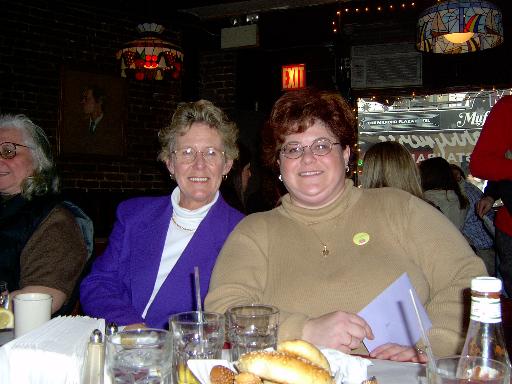 Deb and her mom, Jane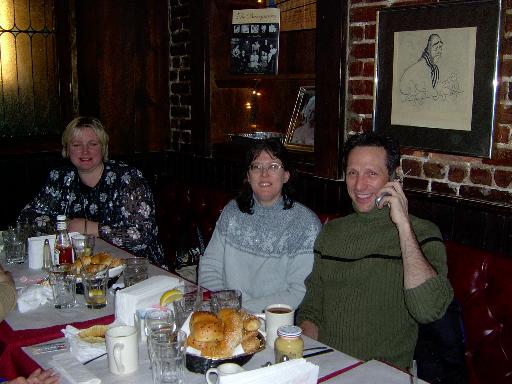 Jody, me and Stephen (talking to Kelly on the phone)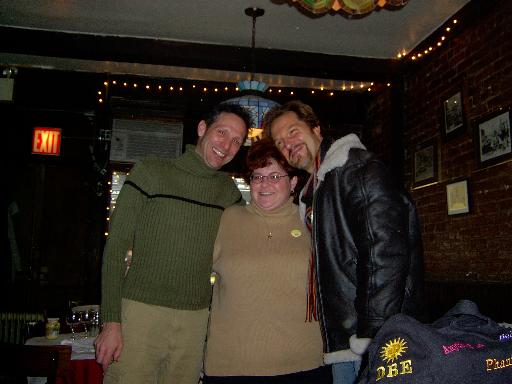 Stephen, Deb and Ron



email me